About me
Michael Seifert
Software Engineer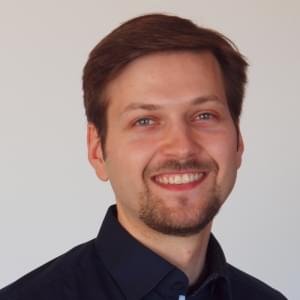 I am a consulting Software Engineer who helps his clients minimize the operational and maintenance cost of their software. I specialize in the architecture and implementation of Python systems in Cloud environments.
Are you operating a software system that fails to meet the existing availability or performance requirements? KPIs are looking bad, the system is getting slower by the day, and the IT support is flooded with tickets.
Are you developing a software solution that just doesn't take off? Development progress is unexpectedly slow, even though the teams are working hard to meet deadlines.
Do you want to develop a new, low-maintenance solution to ensure none of the above will happen?
If you answered "yes" at least once while reading the above, chances are high that I can support you. Please see the following overview and find out how I helped my clients in previous projects:
Scaling an application for processing video data

Key contributions:
Identify and implement necessary architectural changes in collaboration with the Solution Architect
10⨯ increase in overall system throughput, making it available to more customers
50⨯ performance increase and stabilization of a business-critical ETL process
Ensure system availability and operation in day-to-day business

Certification AWS Solutions Architect Associate
Software service for processing media files
GitOps Infrastructure as Code
Key contributions:
Implementation of Event Sourcing using Kafka as the exclusive data storage
Design and implementation of a Serverless Framework to execute predefined workflows, similar to Apache Airflow, OpenFaaS or AWS Lambda
Automated provisioning and configuration of infrastructure for test and production environments
Automated software releases (Continuous Deployment) based on version control tags
Ensure system availability and operation in day-to-day business
Automated identity verification based on passports and ID cards
CloudFoundry

Key contributions:
CloudFoundry Buildpack to reuse existing company IP for optical character recognition
Web page visualizing intermediate results of the business processes for sales demos and stakeholder management
Reduction of technical project risks through prototypes and feasibility studies
Unified communication channels to the customer for use in CRM
Key contributions:
Highly available serial number generation for integrated circuits manufacturing
SOAP Oracle 11g Quartz SoapUI Jenkins
Key contributions:
Performance evaluation with JMeter
Optimization of database access using PL/SQL Stored Procedures
Automation of system tests
Technical team lead
Delivery of debit card PINs via SMS
SOAP
Oracle 11g Quartz AngularJS Jenkins PCI-DSS
Key contributions:
Processing of personally identifiable information in compliance with the Payment Card Industry Data Security Standard (PCI-DSS)
Database migration from MySQL to Oracle to simplify systems landscape
Automation of system tests
Introduction of Continuous Integration for a Frontend (AngularJs, Jenkins)